Quality Tractor Parts er i fremgang. Etablerert 1981 har vort familiedrevne firma nu over 80 ansatte. På grund af vor internationale tilvækst er vi hele tiden på udkig efter nye folk til teamet.
Hovedmålet er at styrke vort alsidige team og at fremme den videre fremgang. Du finder ligestillede karrieremuligheder gennem hele organisationen: Salg, Produktudvikling, Indkøb, Lagerstyring, Regnskab, Marketing, IT og Web.
Hvorfor arbejde for os?
Dynamisk arbejdsmiljø der tilstræber konstante forbedringer
Multikulturelt miljø
Alle har muligheder for personlig og professionel vækst
Vi tilbyder konkurrencedygtige lønvilkår
Hvad er det, vi leder efter?
En dedikeret indsats og drive
Evnen til at arbejde på eget initiativ og som del af teamet
Stærk i kommunikation og motivation
Evnen til at overholde deadlines under pres
Selvom du måske ikke umiddelbart ser et passende job, men alligevel føler du kunne passe et job hos QTP, send os venligst dit CV - recruit@qtponline.com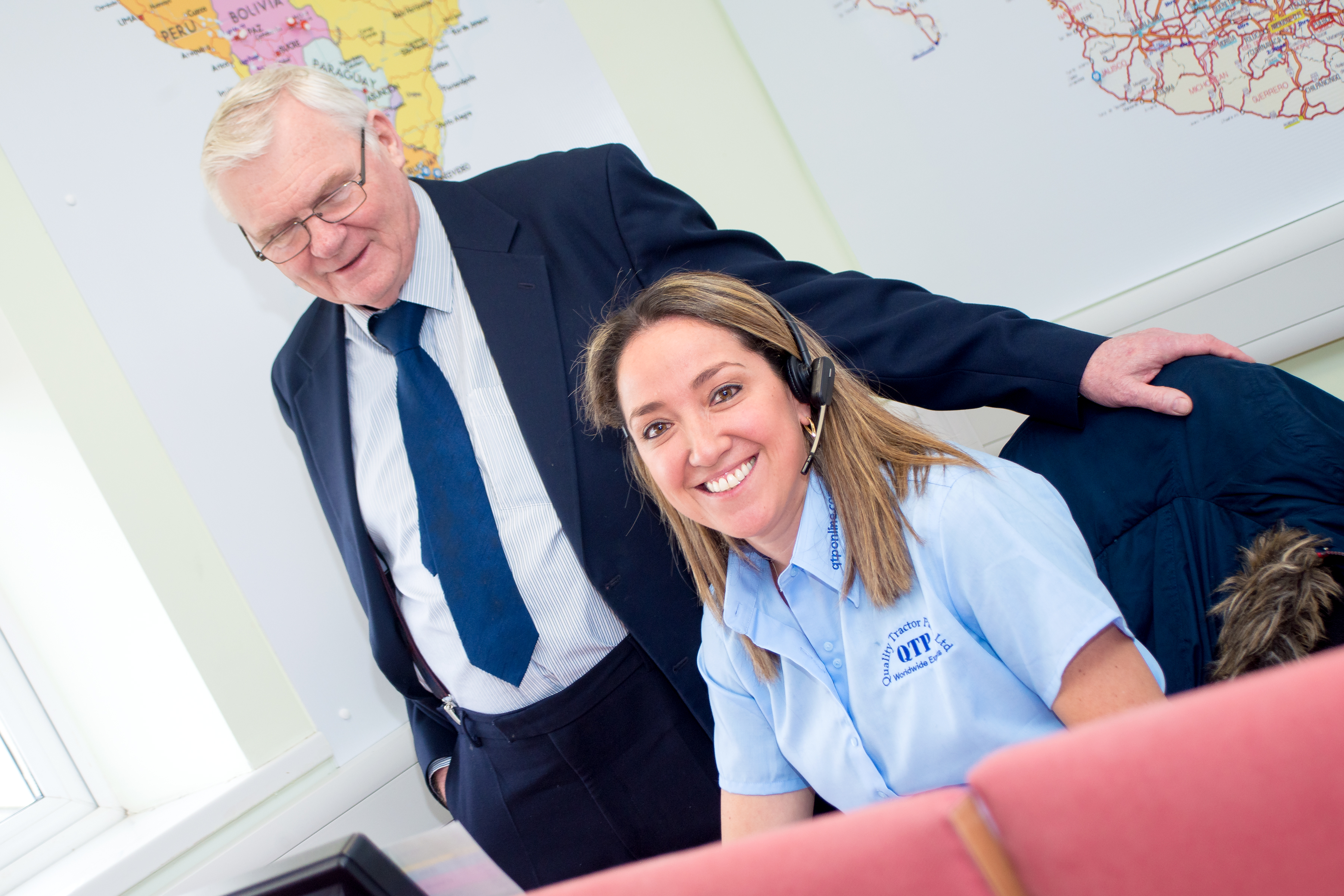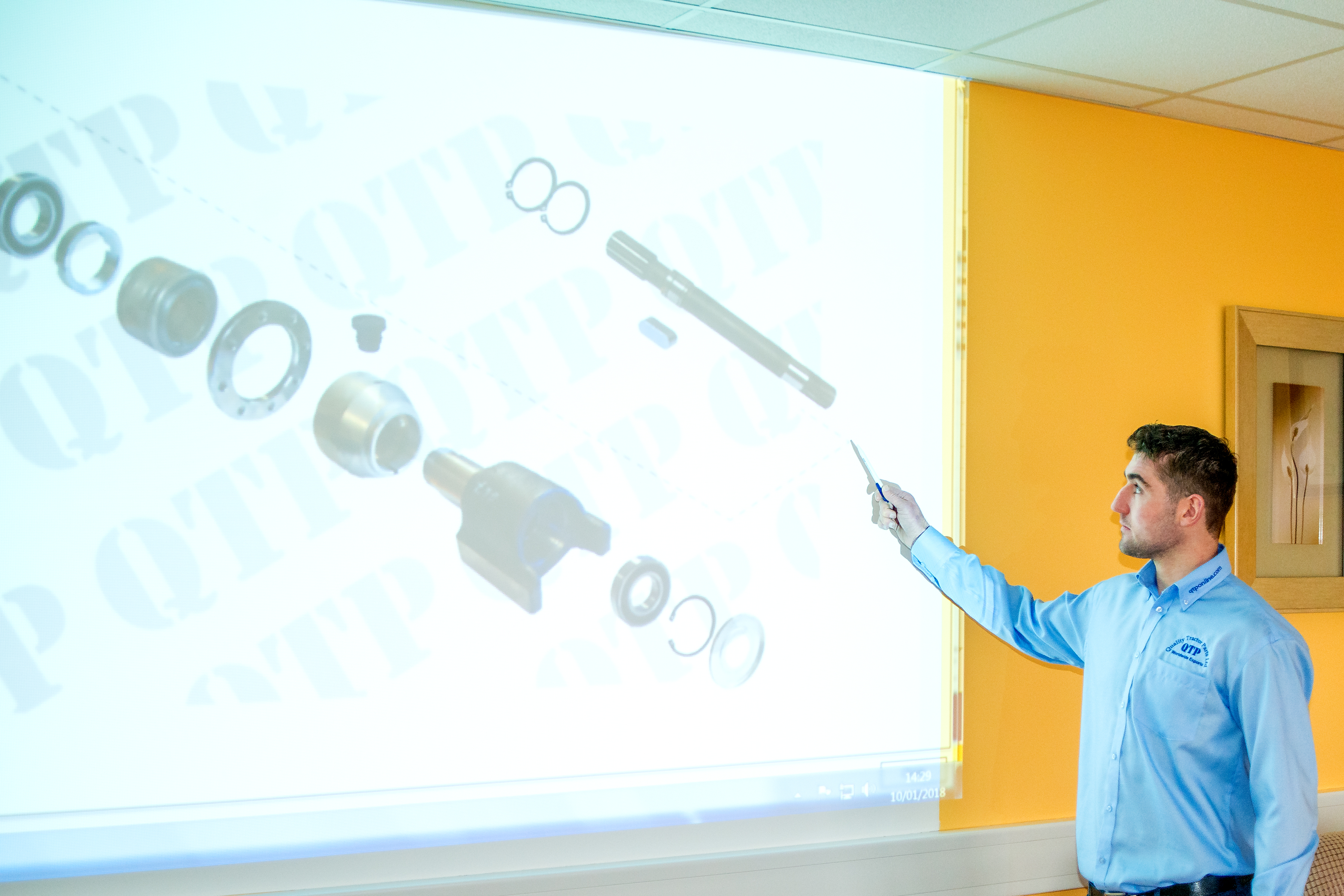 The Training and Development Manager will work closely with the Leadership to design, deliver and evaluate training programs targeted at improving commercial performance and sales force excellence across the company. The scope includes both direct sales and marketing and supply chain along with some HR functions. The person would also have a role to play in providing guidance to the leadership team in key priorities for Training & Development within the company.
Implementing professional competences in sales force excellence that shall be agreed by the leadership team.


Developing, writing and delivering aligned company-specific education programs and training materials that ease and accelerate the individual learning cycle and consequently facilitate people performance and goals' achievement.


The ability to be "hands-on" where required, in a role which will require a strong willingness to collaborate across teams and build relationships with key stakeholders.

Strong communication skills across a large and diverse multilingual team.

Responsibilities and Duties
Oversee Salesforce Excellence initiatives across the region using incumbent sales methodologies.

Apply strategic products' training in the company and make sure it is implemented efficiently within the company.

Implement professional learning & education methodologies (content and resources) which are adaptable to meet the changes and dynamics of our customer & markets.

Create a learning environment that is positively impacting sales force mindset and behaviors – and consequently goals' achievement and sales effectiveness.

Develop, implement and facilitate a variety of sales / operations and product training programs.

Perform training needs assessments and evaluate program quality, and partner with the Sales and Marketing, Supply Chain Leadership team to continuously improve training courses.

Manage training KPIs and ensure adequate reporting and transparency on training activities in the company.

Collaborate with the key stakeholders within the company to develop the training strategy & solutions.

Participate in the development of others by facilitating training and providing guidance.

Implement the strategy, process and programs for commercial skill development programs.

Collate personnel files incorporating all HR / training records.

Provide guidance & support to front line managers related to training requirements with

front line

teams.
Position: Full-time, Permanent


Salary: Based on Experience


Direct Report to: C.O.O

Closing date for applications: 26th April 2019. Apply to: recruit@qtponline.com

European Business Development Field Representative with German
Based in Mullingar but expected to travel to Germany regularly- Minimum 2 weeks per month. Disciplines Required: Any discipline with language fluency with German.

Following expansion in our International market, Quality Tractor Parts are actively seeking to recruit fluent German speakers to join our Business development department.

The successful candidate will be based in Mullingar but expected to travel to German monthly and play a key role in maintaining and expanding client database within their territory whilst meeting agreed sales play a key role in maintaining and expanding client database within their territory whilst meeting agreed sales.

Role Responsibilities:

Planning and procurement of new customers & leads
Planning of travel route & expense management
Selling and promoting our full product range to the German market
Developing sales strategies and attracting new clients
Evaluating and meeting customer needs
Support the sales and administration & translation process, utilising relevant systems
Key Criteria:
Fluent German
Knowledge of agricultural tractors or previous experience selling tractor parts is an advantage but not necessary
Excellent Organisational, communication & motivational skills
Job Status: Full Time Permanent to include daily expense rate while abroad & Salary 35K + Commission.
Quality Tractor Parts is based in Mullingar and is one of Europe's largest tractor parts distributors, exporting to over 50 countries worldwide, and is looking for an experienced Senior I.T Engineer to join the team.
Reporting in directly to the C.T.O, the senior I.T Engineer is all things tech - We're looking for a driven, focused and talented individual to own the domain space as well as the networking and telephony stack within the business. We have a great hunger for innovation and improvement and we offer training and courses to candidates who take an interest in their own growth.
Key Responsibilities:

Manage active directory users and groups.
Identify and implement improvements wherever they are needed.
Provide customer technical support on a windows-based domain.
Assist the website manager where necessary with remote logins and users.
Provide support for printers and network devices on the domain.
Support the I.T Manager on new projects and initiatives.
Provision for and complete I.T equipment audits.
Ideal Candidate:
Excellent communication/interpersonal skills.
Provide excellent customer service, both externally and internally.
Proficiency across the entire Microsoft Office range, specifically excel.
Experienced problem solver who enjoys the challenge of IT systems.
Capable of working on their own initiative.
Exceptional attention to detail.
Experience with AD / Networking / File and Exchange servers / Print servers / Virtualized environment would be extremely beneficial.
This position will be based at our office in Mullingar, remuneration will be dependent on relevant experience.